SAP SD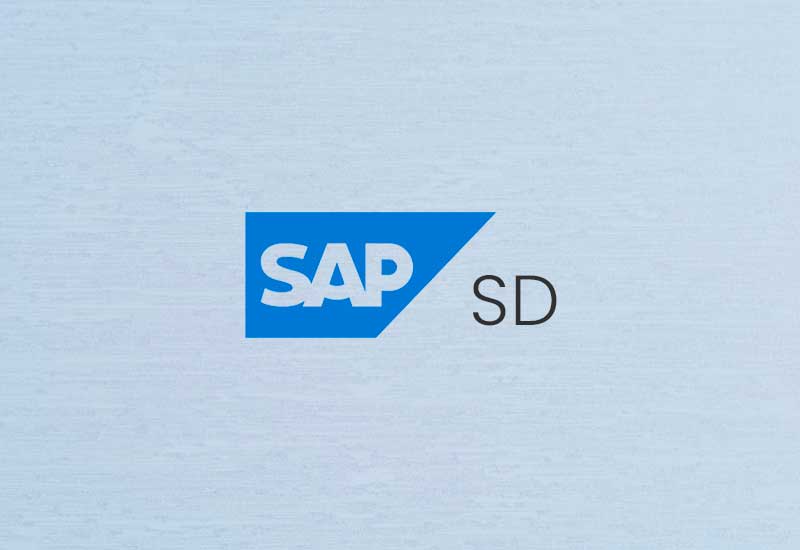 SAP SD CONTENT
Trainer's Profile :
SAP SD Training is delivered by a real time working software professional with over 10 Years of experience in
Multi National Companies.
Training Approach :
• The Trainer explains the concept from the basics.
• After ensuring that every trainee has well understood the concept, the trainer will move on to explaining how to apply the same concept to a real-time project.
• The trainer will then discuss all the possible interview questions related to the concept in general as well as relating to a real time project.
• 1 Hour 30 Minutes on every working day and 2 Hours on weekends.
SAP Introduction (2 Hours):
1. Introduction
2. SAP R/3 Architecture
3. ASAP Methodology
Basic Settings (7 hours):
1. Definition of Enterprise Structure.
2. Assignment of Individual organization units (enterprise structure).
3. Master Data(Customer Master Data, Material master data, Customer Material info Record).
4. Sales Cycle (Inquiry, quotation, Order, Delivery, Billing).
5. Sales Document Structures (Sales Document Header, Item, Schedule lines).
Special Sales Scenarios (2 Hours):
1. Cash Sales Process.
2. Rush Order Process.
Complaints (4 Hours):
1. Credit Memo Process
2. Debit Memo Process
3. Returns
4. Free of charge Subsequent Deliveries
5. Invoice Correction Request
Consignment Process (2 Hours):
1. Consignment Fill up
2. Consignment Issue
3. Consignment Returns
4. Consignment Pick up
Bill of Material (2 Hours):
1. Header Level Item Processing
2. Sub item Level Processing
Pricing Using Condition Technique (9 Hours):
1. Creation of Condition Tables
2. Access Sequence
3. Condition Types
4. Pricing Procedure
5. Pricing Procedure Determination
6. Condition Supplements
7. Pricing Exclusion Groups
Credit Management (3 Hours):
1. Simple Credit Check
2. Static Credit Check
3. Dynamic Credit Check
4. Other Credit checks
Free Goods Determination using Condition Technique(2 Hours):
1. Inclusive Bonus Quantity
2. Exclusive Bonus Quantity
Material Determination using Condition Technique (2 Hours):
1. Creation of Condition Tables
2. Access Sequence
3. Condition Types
4. Determination Procedure
5. Assignment of determination
Partner Determination (1 Hour):
Revenue Account Determination using Condition Technique (2 Hours):
Delivery Documents (1 Hour)
2. Item
Billing Documents (1 Hours):
Copy Control Settings (2 Hours)
1. Sales Document to Sales Document
2. Sales Document to Billing Documents
3. Sales Document to Delivery Document
4. Delivery Documents to Billing Documents
5. Billing Document to Sales Documents
6. Billing Document to Billing Document
Third Party Sales Process (2 Hours)
Inter Company Sales Process (2 Hours)
Availability check and Transfer of Requirements (2 Hours)
Stock Transfer Orders (2Hours)
Legacy system workbench
Stock Transfer Orders (2 Hours)
Variant and Batch Determination (4 Hours)
Real time Scenarios (4 Hours)
1. Implementation Process
2. Support Process
3. Preparation of Functional specification
4. Basic debugging Process
5. Enhancement Process