SAP Materials Management(MM)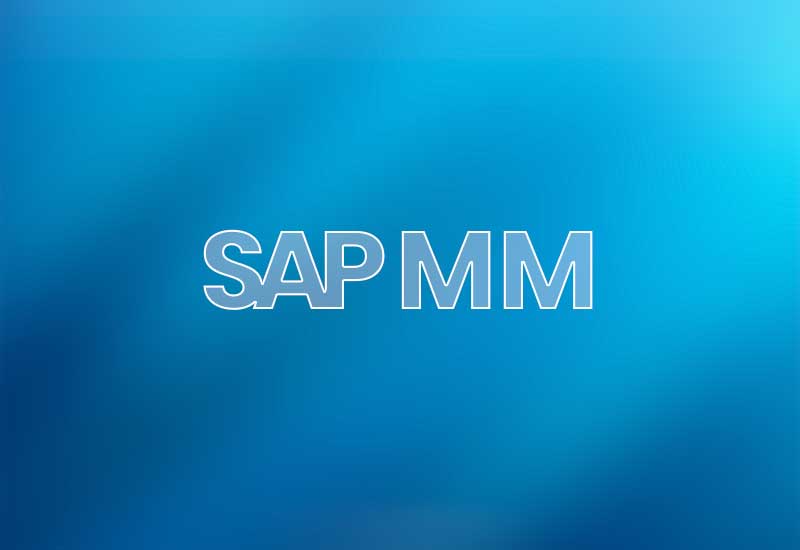 SAP Materials Management Course Contents
Trainer's Profile :
SAP MM Training is delivered by a real time working SAP Consultant with more than 18 Years of experience in Multi National Companies. Having vast industrial Domain experience in Manufacturing industry.
Training Approach :
• The Course covers various industrial business processes and how to implement in SAP
• After ensuring that every trainee has well understood the concept, the trainer will move on to explaining how to apply the same concept to a real-time project.
• The trainer will then discuss all the possible interview questions related to the concept in general as well as relating to a real time project.
• 1 Hour 30 Minutes on every working day and 2 Hours on weekends.
SAP Introduction
1. Introduction to ERP
2. Introduction to SAP
3. SAP R/3 Architecture
4. ASAP Methodology
5. Procurement Process
Basic Settings
1. Global Settings
2. Company code for Material Management
3. Plant Parameters
4. Purchase organization
5. Plant
6. Assign Plant to Purchase Organization
7. Storage Location
8. Purchase Group
9. Material Group
Master Data
1. Material Master
2. Vendor Master
3. Purchasing Info Record
4. Source List
5. Quota Arrangement
Procurement of Stock and Consumable Material
1. Request for Quotation Management
2. Quotation Processing
3. Purchase requisition Creation
4. Purchase Order Creation
5. Contracts
6. Scheduling Aggrements
7. Blanket Purchase Order
8. Automatic PO Creation
Optimized Purchasing
1. Processing Non-Assigned Purchase Requisitions
2. Processing Assigned Purchase Requisitions
Inventory Management
1. Goods Receipts
2. Reservations and Goods Issue
3. Stock Transfers
4. Transfer Posting
5. Special Inventory Management Features
6. Stock Transport Order
Configuration
1. Master Data
2. Purchasing Documents
3. Inventory Management
4. Enterprise Structure
Special Processes
1. Consignment
2. Subcontracting
3. Pipeline Process
4. Service Procurement
Physical Inventory
.
1. Physical Inventory Management
2. Cycle Counting
3. Inventory Sampling
Message Output Determination
Pricing Procedure
Release Strategies
Batch Management
Integration
1. MM-FI Integration
2. MM-SD Integration
Invoice Verification
1. Basic Invoice Verification
2. Credit Memos
3. Subsequent Debits and Credits
4. Variances and Blocking
5. GR/IR Account Maintenance
Real Time Scenarios
1. Resolving Tickets
2. LSMW
3. Implementation Overview
4. Support and Maintenance Process
5. Functional Specifications
6. Tables
7. Interview Questions
8. Resume Preparation
Course Duration: 45 days