SAP BW4HANA Training in Bangalore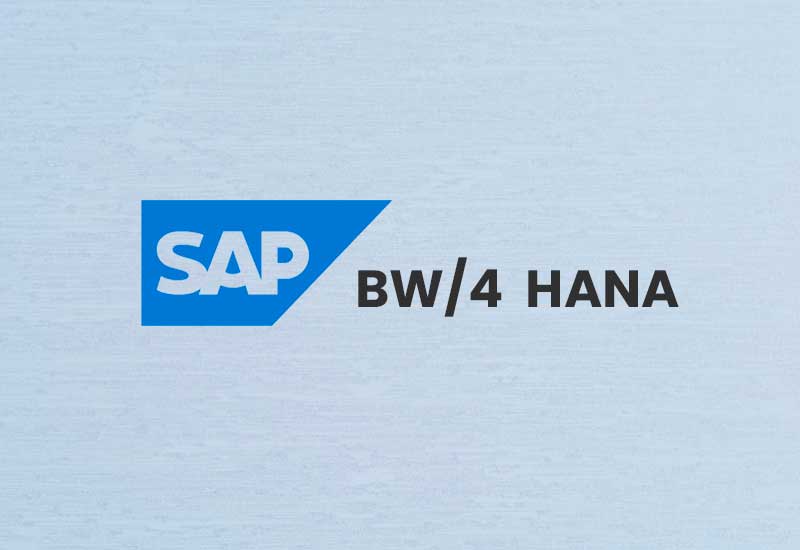 SAP BW4HANA Training in Bangalore | SAP BW4HANA Online Training
SAP BW/4HANA is a new, next - generation data warehouse product from SAP. Like SAP S/4HANA, is optimised for the SAP HANA platform, including inheriting the high performance, simplicity, and agility of SAP HANA. SAP BW/4HANA delivers real-time, enterprise-wide analytics that minimise the movement of data and can connect all the data in an organisation into a single, logical view, including new data types and sources.
Introduction to SAP HANA
1. What is SAP HANA?
2. Why is SAP HANA so FAS?
3. SAP HANA Architecture
4. SAP HANA Studio (Different Types of Perspectives)
5. SAP HANA Database Concepts
6. Schema, Database Tables - Row Store & Column Store
7. Database Views, Synonyms, Triggers, Sequences
8. Introduction to Stored Procedures
9. Introduction to Table Types
10. Column Views
11. Basic SQL ( SQL Scripting Videos Will be provided )
12. Stored Procedures
SAP HANA Modeling
1. Introduction to Modeling
2. Understanding Different Types of Joins in SAP HANA
3. Inner, Left Outer, Right Outer, Referential, Text, Temporal, Spatial
4. Calculation Views, Understanding Calculation View Properties - Data Category (Star Join)
5. SQL Scripted Based & Graphical Mode
6. Understanding Different Nodes in Calculation View
7. Projection, Aggregation, Join, Union, Rank
8. Understanding STAR Join Node
9. Creating Calculated Columns & Measures
10. Restricted Columns (Dynamic with Input Parameters)
11. Counters, Input Parameters, Variables, Semantics, Extract Semantics
12. Creating Hierarchies in Calculation View
13. Processing of HANA Models, creating calculation View using scripting.
14. Conversion of Script based Calculation View into Graphical Calculation View.
15. Re-using the Script based calculation view into Graphical Calculation View and vice versa
Smart Data Integration
1. Introduction to EIM, SDI and SDQ
2. Discussion about SDI Adapters
3. SDI Flow Graph
BW4HANA
1. Introduction to SAP BW on HANA and BW4HANA
Info Objects
1. Discussion about Characteristic, Key Figure, Time, Unit , Technical Info Objects
2. Creation of Characteristics Info Objects
3. Discussion - Attributes
4. Creation of Navigational and Display Attributes
5. Discussion about Hierarchy and its Uses in Reporting
6. Type of Hierarchy
7. Creation of Hierarchy
8. Compounding
9. Creation of Key Figures
ADSO (Advanced DSO)
1. Advanced DSO (Info Cube Concept)
2. Advanced DSO (Classic ODS Concept)
3. Advanced DSO (write optimized Concept)
4. Open ODS view
5. Composite provider
ODP Operational Data Provisioning
1. Operational Data Provisioning using BW EXTRACTORS
2. Operational Data Provisioning using HANA Views
3. Operational Data Provisioning using ABAP CDS Views
BW4HANA in-place Migration
1. Conversion of HANA Optimized Cube to Advanced DSO
2. Conversion of Classic DSO to Advanced DSO
3. Conversion of MultiProvider to Composite Provider
4. Conversion of Infoset to Composite Provider
5. Understanding the concept of BW 7.4, 7.5 Powered by HANA
6. Hana Optimized Info Cube
7. Hana Optimized DSO
8. Transient Provider
9. Consuming Hana Models in SAP BW
10. Importing BW objects into SAP HANA
Always Recommended

All topics have been covered with very details and clear explanations. Sam Prakash Sir has covered all possible advanced topics for BW4/HANA and also explained parallel comparison between older and newer version of SAP BW and SAP BW4/HANA.
ADD A REVIEW