Angular 8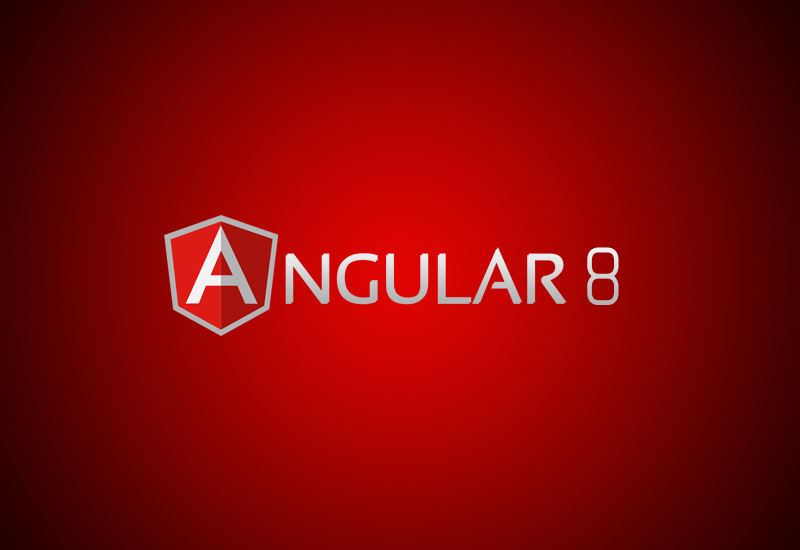 Course Duration
1 Total duration - 40+ hours (5 days)
Prerequisites
1. Basic HTML and CSS
2. Knowledge of JavaScript
3. Web development experience is good to have
Learning outcomes:
1. Understand Angular key features
2. Learn about the Data Flow and usage with Angular
3. Implement Bootstrap and CSS to style a Angular app
4. Identify the right set of structures and state containers for your angular application
5. Manage data by using of angular
6. Learn how to handle events and execute angular's router
7. Implement server-side rendering for SEO benefits and to reduce initial load times
8. Create, build, and deploy a angular application using the angular CLI
9. Develop dynamic Model-driven forms that are easier to unit test
Hands-on Projects :
1. Projects on each module covered in this course.
2. Angular project: Build an end-to-end WebApp.
Course Overview -Angular:
ES6:

1. Introduction
2. Variable and parameters

a. let - block scope
b. const
c. Default parameters
d. Rest parameters
e. Spread parameters
f. Template literals

3. Arrays

a. filter
b. find
c. map
d. reduce
e. etc

4. Arrow functions
5. Classes

a. Declaring class
b. Inheriting a class
c. Override
d. static property

6. Modules

a. Creating a module
b. Importing a module

NPM

1. Introduction
2. Installation
3. Installing NPM packages
4. How to build and deploy npm packages
5. Usages of the npm packages

a. http-server
b. typescript

TypeScripts

1. Introduction
2. What is TypeScript
3. Why and where to use TypeScript
4. How TypeScript help in Angular Development
5. Why Angular Development is done through TypeScript
6. Variables and Functions

a. Defining Types
b. String
c. Int
d. Bool
e. Type Inference

7. Object types
8. Function types
9. Arrow Functions
10. Classes and Interfaces

a. Defining Class
b. Properties
c. Methods
d. Extending the Classes
e. Using Interfaces
f. Implementing the Interfaces

11. Modules

a. Creating a Module
b. Using Modules
c. Module Dependencies

Angular CLI

1. Introduction
2. Installing
3. How Angular CLI helps in Angular Development
4. Create new app
5. Create new service
6. Create new component
7. Create new class
8. Create new pipe
9. Create new interface
10. Run web server etc
11. Web Pack- bundling, minification etc

Angular 2/4/5/6/7/8

1. Introduction
2. Introduction to MVC
3. Why Angular 2/4/5/6/7

a. create custom Html Elements
b. Powerful Data Binding
c. Modular by Design
d. Built-in Back-End Integration

4. Components

a. Introduction
b. Template
c. URL
d. Class
e. Properties
f. Method
g. Metadata
h. Decorator
i. Using As Directive
j. Modules
k. Export Module
l. Import Module

5. Data Binding

a. Interpolation
b. Property Binding
c. Two way Binding
d. Event Binding

Directives

1. Data Binding

a. Interpolation
b. Property Binding
c. Two way Binding
d. Event Binding

2. Structural/Attribute Directives
3. Local Variable

Pipes

1. Introduction
2. Built in Pipes

a. lowercase
b. uppercase
c. currency
d. JSON
e. date
f. decimal

Creative customs pipes

1. Create Status Pipe
2. Using Status Pipe in Application

Advanced Components
Strong Typing and Interfaces

1. Specify types to variables
2. Create interface and use interface to denote object and arrays

Component Styles

1. Encapsulating styles
2. styles
3. styleUrls

HTML controls with binding

1. Select Box – two way and *ngFor
2. Number – two way
3. Button – Event

Component Lifecycle

1. Create
2. Render
3. Render children
4. Process changes
5. Destroy

Component Lifecycle hooks,why and where are used

1. OnInit
2. OnChanges
3. OnDestroy

Nested Component

1. Building Nested Component
2. Using Nested Component
3. Pass data to Nested Component
4. Input binding
5. Getting Data Nested Component
6. Output binding
7. local variable
8. local variables
9. @ViewChild

Services and Dependency Injection

1. What is service
2. Build service
3. Register service
4. Injecting the service

Using Built In Services

1. HttpClient
2. Data Exchange Using HttpClient

a. Get
b. Post
c. Update
d. Delete

Observables and Reactive Extensions

1. Receiving Data Using Http
2. Sending Data using Http
3. Handling Errors
4. Subscribing to an Observable

Angular Forms

1. Handling User Input
2. Binding events to user input.
3. Get user input from the $event object

Template-drive forms

1. Template Reference Variable for Control
2. Controls status

a. valid
b. pristine
c. dirty

3. Template Reference Variable for Form
4. Form status
5. validations

a. required
b. pattern
c. minlength

6. Error Messages

Reactive Forms

1. Introduction Dynamic Forms
2. Data Model
3. FormControl,FormGroup,FormBuilder
4. validations

a. required
b. pattern
c. minlength

5. Custom Validators
6. Error Messages

Navigation and Routing

1. Routing
2. Configuring Routes
3. Tying Routes to Actions
4. Passing Parameters to a Route

a. Accessing Route Parameters
b. routeroutlet

5. Activating a Route with Code

Builtin Directives

1. Class
2. Style
3. Hidden

Build custom attribute directive

1. maxQuantity

a. ElementRef
b. Renderer2

5. Activating a Route with Code

Build custom structural directive
Route Guards

1. Introduction
2. Authentication route guards
3. localStorage and sessionStorage
4. Authorization route guards

Modules

1. Feature Module
2. Root Module
3. Routing Module
4. Shared Module
5. Lazy Loading the Modules
6. Eagerly Loading the Modules

Unit Testing

1. Introduction to jasmine and BDD
2. Introduction to Test Bed
3. Unit testing Class

Unit testing Angular service

1. HttpTestingController
2. Mock API Data

Unit testing Angular component

1. nativeElement
2. debugElement

Post Man

1. Introduction
2. verify

a. get
b. post
c. put
d. patch
e. delete
f. headers in request
g. body in request

Chrome Developer Tools

1. Elements
2. Console
3. Network
4. Sources
5. Application